So I had a different treat to share with you today, but after making these Peppermint Twist Kiss Cookies the other treat got bumped to another day.  Peppermint Twist Kiss Cookies are tasty, fun and festive…perfect for this time of year!  The red and white cookie is a light-tasting peppermint butter cookie, and then topped with a chocolate kiss.
After a test batch, I determined it necessary to make the cookie base a little larger.  Based on the amount from the original recipe, the cookie was too small, and the kiss dominated the cookie.  By making the cookie slightly larger, the cookie to kiss ratio was perfected.  These are by far my new favorite holiday cookie.  They would make an adorable and delicious addition to any holiday cookie platter.

Following up on yesterday's post, these cookies were made as part of the Cookies for Kids' Cancer campaign.
Slightly adapted from Taste of Home: Best Loved Cookies and Bars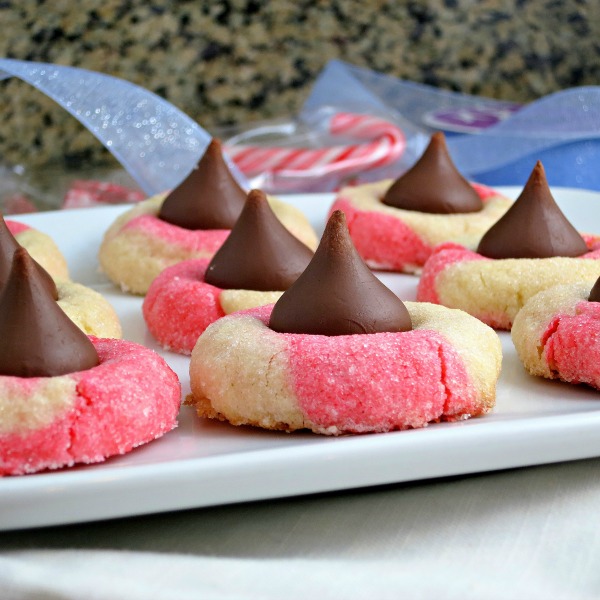 We are already to week #11of the 12 Weeks of Christmas Treats hosted by Meal Planning Magic. Be sure to check out all the other bloggers who are participating this week in the 12 Weeks of Christmas Treats blog hop. And if you're a blogger and want to join in on the fun, check out this post for the form to fill out to start baking along with us.