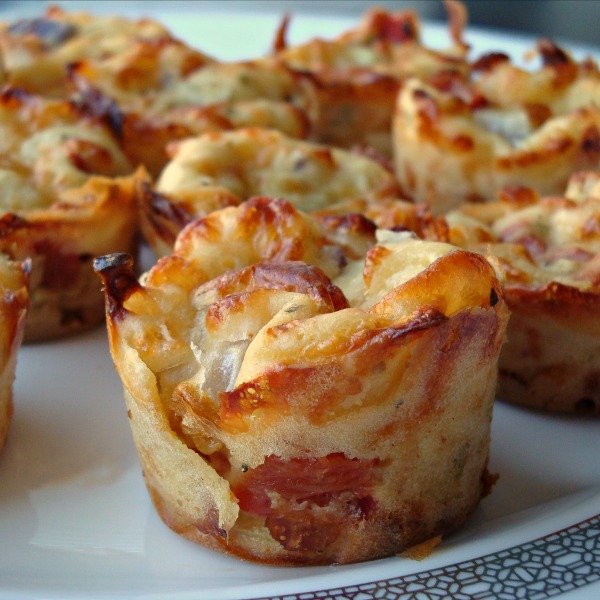 We eat a lot of muffins in this house.  We also eat a lot of pizza.  So when I stumbled upon a recipe for pizza made in a mini-muffin tin, it was like two worlds colliding into something brilliant!
Garden Pizza Puffs are cheesy, delicious and very easy to make. With only about 35 calories per puff, they are a fun and healthy option to satisfy your pizza cravings.
The original recipe is made with pepperoni, which would be pretty good.  I thought it would be even better with made vegetables and herbs.  The recipe written below reflects the vegetables that I used, though you can experiment with the same amounts of whatever meats and/or vegetables you like.  I have also used whole wheat and all-purpose flours, and either one works great.  The beauty of this recipe is the ability to customize everything to suit your preferences.
Served with a side of pizza sauce for dipping or with a dollop of sauce on each puff, these would make for a super cute appetizer at your next dinner party.  Mike and I had 10 puffs each and called it dinner.  These puffs would also be a tasty treat for kids.
Given the unlimited possibilities, I look forward to doing lots of experimenting with this recipe.  In the meantime, we will just have to continue to test several variations of pizza puffs.  Oh the sacrifices we make!

Adapted from Rachael Ray