August 30, 2015 · 13 Comments
Vanilla Bean Roasted Peaches are warm peaches roasted in a buttery vanilla bean sauce, topped with vanilla ice cream and raspberries.  Simple, elegant and delicious!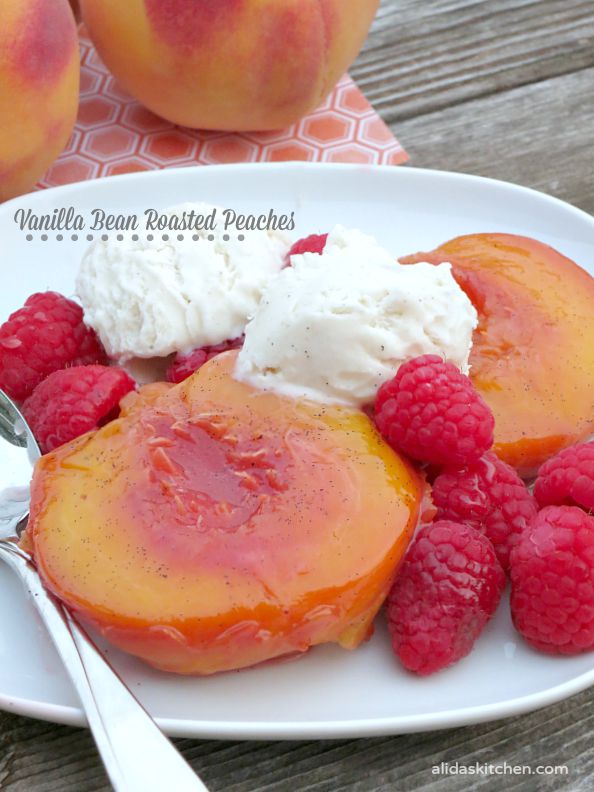 For Sunday Supper this week, we are celebrating Labor Day with Gallo Family Vineyards. From a backyard bbq to a quiet picnic at the park, everyone has a special way to celebrate the last taste of summer! The Sunday Supper tastemakers are sharing recipes, wine pairings and tips for making the three day weekend special….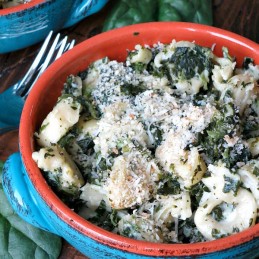 August 25, 2015
Lighter Baked Tortellini is made with a lighter garlic, fontina sauce, chopped spinach, tossed with cheese tortellini, sprinkled with Parmesan bread crumbs and baked until bubbly. Quick and easy, perfect for a weeknight (or any time!) Quick and easy dinner recipes that will please the ...
Read more