March 5, 2014 · 2 Comments
Start your morning off right with whole wheat pancakes infused with coffee and creamer to make Extra Sweet & Creamy Coffee Pancakes!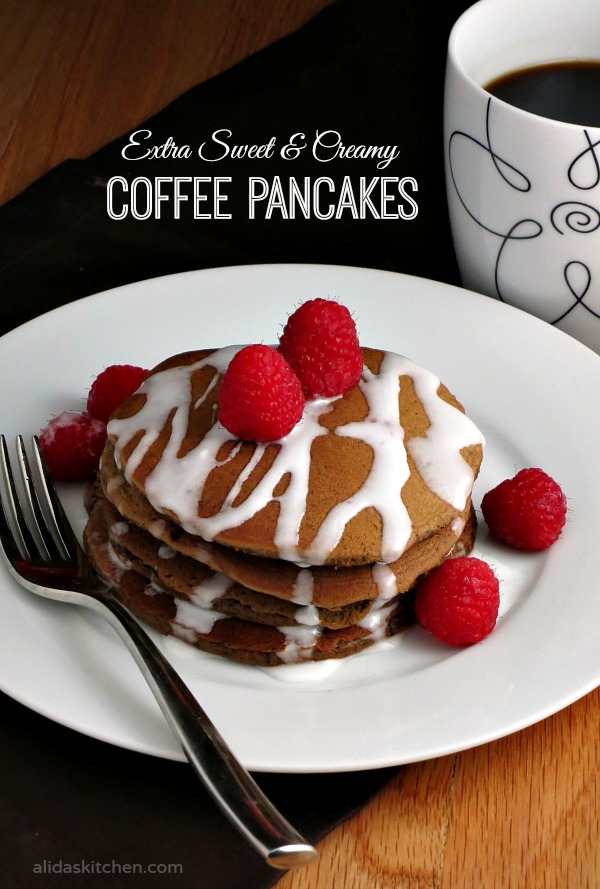 What is your favorite breakfast?  Are you a cereal person?  Do you like smoothies?  Pancakes?  My usual breakfast rotates between a few different options, however one guarantee each morning is a hot cup of coffee.  There is nothing better than holding that warm mug in your hands, watching the steam rise, and taking that first sip.  Then it occurred to me – why not combine a breakfast staple (coffee) with a breakfast favorite (pancakes) to create Extra Sweet & Creamy Coffee Pancakes, the ultimate breakfast treat!
…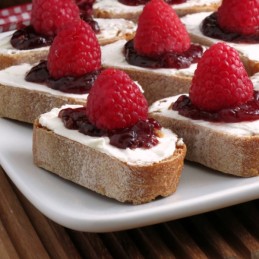 February 24, 2014
Easy Raspberry Cheesecake Crostini is a creamy, fruity snack (or appetizer) that is as tasty as it is simple to make.   Disclosure: I received free product and compensation for this post by Smucker's® as part of the Mom it Forward Blogger Network. All opinions are my own. This ...
Read more