December 21, 2014 · 7 Comments
Mom's Lasagna is my mom's prized lasagna recipe! It is a classic lasagna made with three cheeses and a simple sauce made with ground beef.  Perfect for a holiday meal, potluck or any time you want an impressive meal made easy!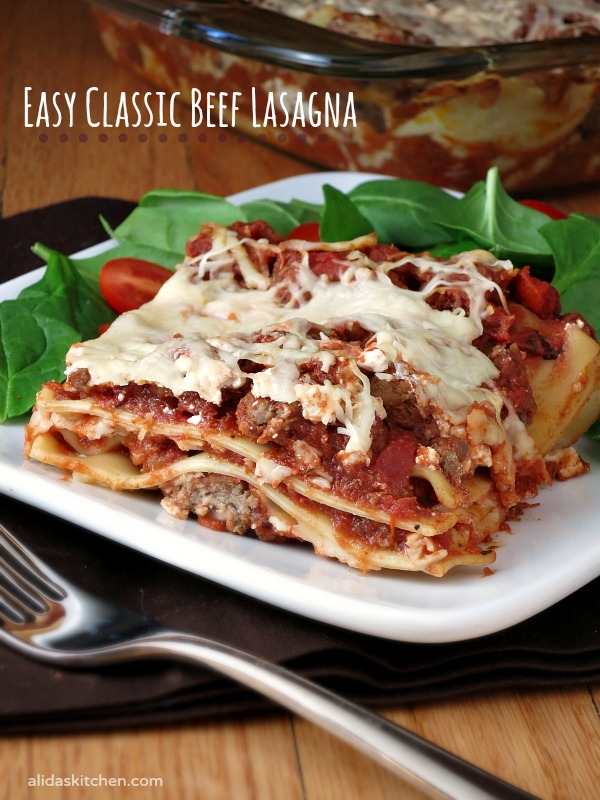 When it comes to making holiday meals, or any meal for company, lasagna is one of my favorites.  Lasagna is one of those reliable dishes to serve at a potluck, or any family dinner, because it makes plenty and everybody loves it!  Plus it is easy to make ahead of time, which is a huge timesaver when preparing for special meal or party….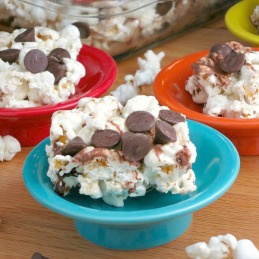 December 17, 2014
Marshmallow Popcorn Bars are a salty, sweet, chocolate and minty combination that are easy to make.  They will make a fun addition to your holiday treat platter this year! When it comes to movie theater snacks, everybody has their favorites.  One of my friends favorite snacks is an ...
Read more