November 22, 2014 · 1 Comment
Oatmeal Cranberry Snack Bars are packed with wholesome oats, tangy cranberries and very easy to make!  They are perfect for a quick snack, a healthier dessert, or even as a breakfast treat.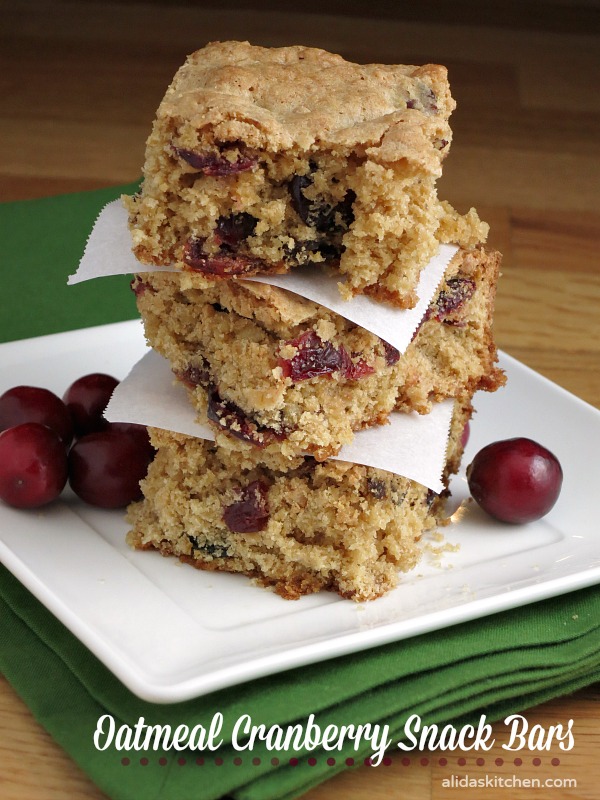 Cranberries are a wonderful flavor of the holidays.  From cranberry sauce to cranberry white chocolate desserts, the taste of cranberries conjures up memories of Thanksgiving, winter holidays and everything in between. To celebrate the season, I wanted to come up with something using cranberries that is easy to make, on the healthier side and would be as suitable as an after school snack with my best buddy to a quick breakfast on the go for Mike.  These Oatmeal Cranberry Snack Bars, made with wholesome oats and studded with tart dried cranberries throughout, fit that bill perfectly!…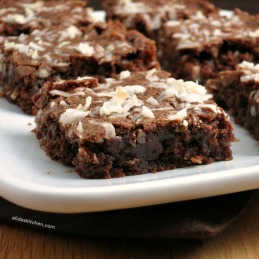 November 13, 2014
'Tis the season for holiday treats!  Chocolate Coconut Brownies are a wonderfully fudgy brownie with flaked coconut throughout.  This recipe combine two delicious flavors - chocolate and coconut - into an easy to make brownie.  There is a double dose of coconut with sweetened flaked coconut and ...
Read more