July 25, 2014 · Leave a Comment
This Baked Garlic Mustard Panko Chicken takes minutes to prepare and then bakes to delicious garlicky, mustard perfection crusted with Panko breadcrumbs.  Quick and easy, perfect for a weeknight!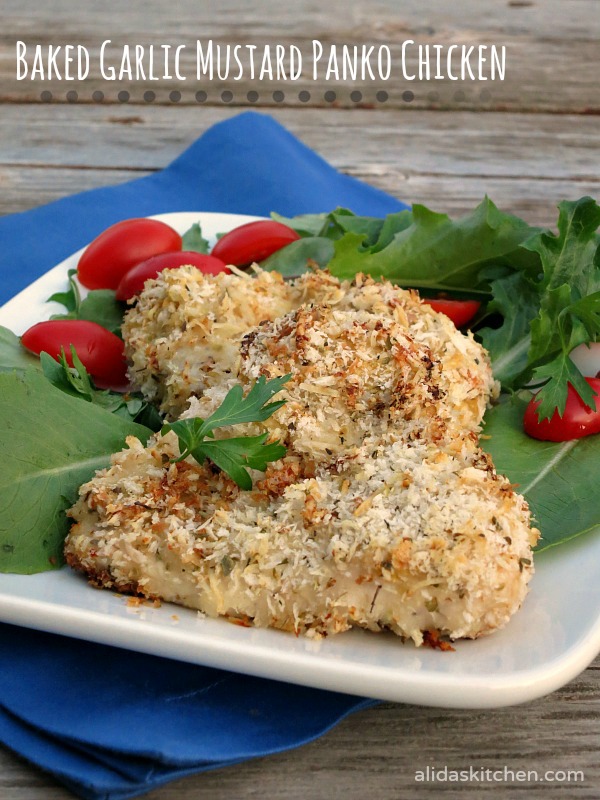 As much as I love grilling this time of year, I can never get enough baked chicken recipes, like this Baked Garlic Mustard Panko Chicken.  It is a healthy chicken dish that is quick and easy to prepare and then bakes in the oven for about 15 minutes.  That is just enough time to make a garden salad, set the table, grab a glass of wine, and still have a moment to sit until the timer goes off!  …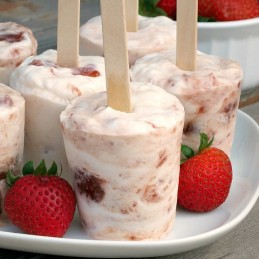 July 24, 2014
Strawberry Greek Yogurt Pops are simple two ingredient creamy frozen fruit bars with a healthy protein boost from Greek yogurt. Every year I say I'm going to make frozen fruit bars.  I bought a fancy pop mold and have a cookbook devoted to frozen pops, but we always end up buying frozen ...
Read more