September 17, 2014 · 2 Comments
Oatmeal Raisin Muffins are a wholesome snack, or breakfast on-the-go, made delicious with raisins, oats, buttermilk and brown sugar.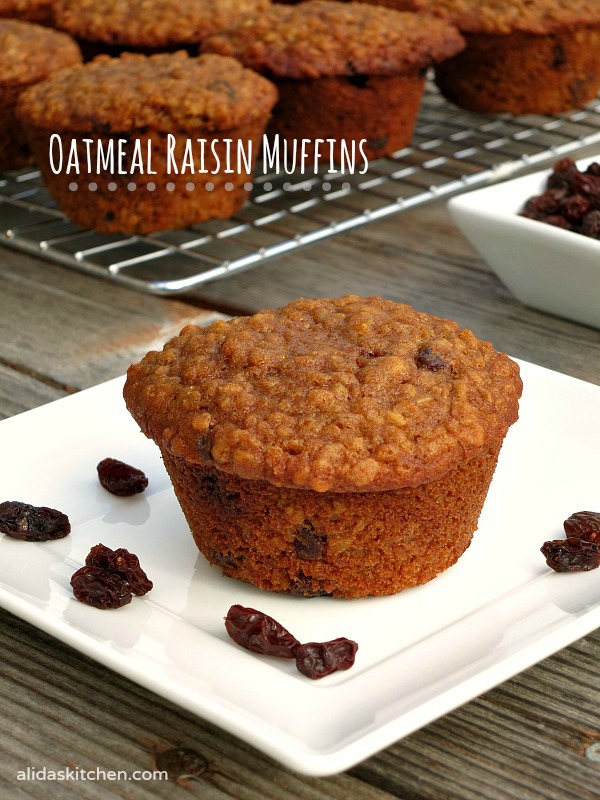 The other day after school, while Greta was napping, Adam presented me with a cookbook.  A cookbook that was all about muffins. That's my kind of cookbook!  He proceeded to point out several recipes that we should make…now!  I was inspired by an Oatmeal Breakfast Muffin, but needed to switch up the ingredients to use up what we had on hand (no way am I waking the baby to go to the store!)   After a quick peek in the pantry, I found oatmeal, brown sugar, buttermilk and California Raisins.  Sounds like the makings of a tasty Oatmeal Raisin Muffin!…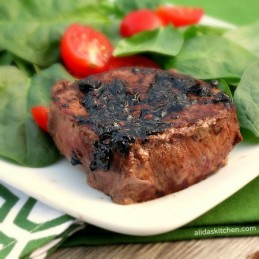 September 16, 2014
Give your weeknight supper an upscale twist with this Balsamic Glazed Filet Mignon cooked to perfection, covered with a simple honey balsamic glaze. Who knew a fancy meal could be so simple, easy and delicious! I always say a birthday isn't a birthday unless there is cake. Well, today is my ...
Read more